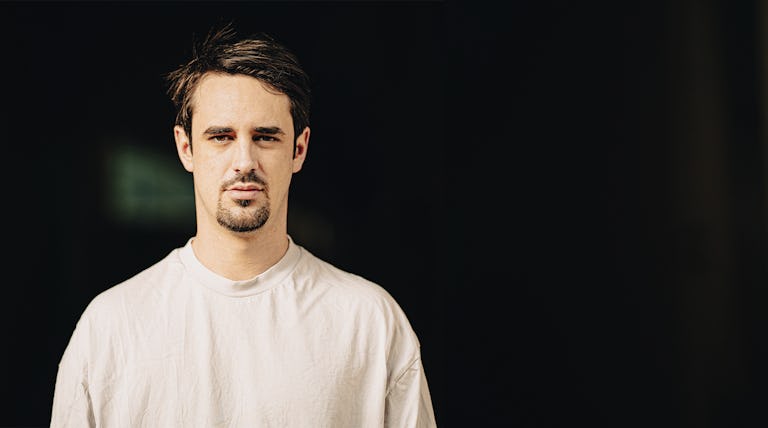 Thurman is a talented artist from Paris. Creative music producer and skilled DJ performing with a unique technique of his own. He made is way up in Paris, with multiple gigs in the top Parisian clubs and festivals, but also started performing in Spain, Italy, United Kingdom, Switzerland, Australia and Netherland.
On stage, Thurman stands out as a dynamic DJ, constantly sharing his unlimited energy with the audience. His unique technique and experience led him to play aside artists like Enzo Siraguza, Loco Dice, Chris Stussy, Francesco del Garda, Archie Hamilton, Margaret Dygas, Luciano, Solardo, East End Dubs, Marco Faraone, Len Faki, and an incroyable B2B with Rich Nxt at the parisian Marvellous Island Festival.
Hyperactive producer, he stays a lot in the studio, the place if feels the best after inside a DJ booth. He improved and defined his style by spending hours creating, innovating, and looking for new sound textures to bring out groovy and percussive tracks. It is in a universe intertwining the groove of the House, the warmth of the Deep and the percussive richness of the Tech House that he composes his dancefloor killer tracks.
Thurman has already released on key House music labels: Hoarder, Rutilance (an EP with Oden & Fatzo), Eastenderz (a 2nd EP with Oden & Fatzo), Metafloor (with a remix by Baccus), Surge (with remixes by Seb Zito and Madvilla), Lacuna, Floorpiece, Rendr and more to come! Most of his tracks trustes the tops100 Beatport for weeks! He also have an impressive feedbacks list with likes such as Jamie Jones, Marco Carola, Luciano, Loco Dice, Archie Hamilton, Dennis Cruz, Seth Troxler, Joseph Capriati, East End Dubs, and more recently the almighty Laurent Garnier who wrote there was something really innovative in his music.